The construction of the SILVER 90 window is based on the Veka Alphaline 90 UPVC profile as a triple-pane unit with thermal insert. A 6-chamber, 90-millimetre class A profile provides excellent thermal insulation, whereas special thermal insert in the frame chamber allows to decrease the heating costs. Moreover, additional middle gasket provides excellent tightness. The window equipped with 3-window pane package will make your house an energy-saving place.
Properties
The 6-chamber system, with installation depth of 90 mm (width of window frame), provides thermal protection at the highest level, which qualifies it for application in energy-saving (passive) houses and thermal modernisation.
There is a possibility to apply glazing with thickness between 24 and 50 mm in two- or three-window pane system.
The thickness of external walls of the profile meets the highest standards of RAL Class A (PN-EN 12608).
Triple system of gaskets with the middle gasket provides excellent tightness, acoustic insulation and thermal insulation. Attractive gaskets, factory-mounted during the extrusion process, can be joined by welding. External gaskets, with the surfaces oriented like profiles, with the inclination of 15 degrees, provide excellent protection against uncontrolled exchange of air as well as great removal of water and waste.
Tested steel reinforcements known from 70-millimetre VEKA profiles, provide excellent static stability and long-term functionality.
Its design based on classical optics and balanced proportions refer to the PERFECTLINE profiles. Their softened, neutral appearance and external contours match practically every façade. The profiles are suitable for bending into arches.
Low total side height of sash and frame profiles, amounting only to 118 mm, provides larger window pane surface and excellent interior lighting.
Steady assembly of fittings in the sash and frame through a number of profile walls.
There is a possibility of mounting additional fittings in the frame and assembling bearing elements to the steel reinforcement in the frame. Reinforcement is always executed as a closed section.
The application of an innovative solution in the form of thermal insert integrated with one of the frame profile chambers additionally increases thermal insulation.
Smooth, easy to keep and maintenance-free surfaces.
A 13-millimetre fittings groove axis provides solid protection against break-in or window removal.
Stable window pane mounting in the profile to a depth of 24 mm makes it harder for undesirable guests to force the window and reduces steam condensation on the glass.
UPVC profile thickness

90 mm

Number of chambers in frame

6

Profile heat transfer coefficient
Uf

1,0 W/m2K

Number of gaskets

3

window pane package

triple-pane
4T/14/4/14/4T

Glass heat transfer coefficient
Ug

0,6 W/m2K

Glass pane spacer

ALU

SELECT (hidden hinges)

—-

Number of anti-burglary latches (RU sashes)

1

DFE (handle-turning lock with sash lifter)

—-

MSLOS (tilt regulation)

—-

ZSS (anti-slam tilt lock)

—-

Micro-ventilation

standard feature

Under sill strip

standard feature

Type of handle

SECUSTIC

(Standard) glass acoustic insulation
Rw

33 dB

Alternative design

—-
Glass units
Glazed unit is a hermetically sealed system of glass panes separated from one another, integrated along the perimeter with space bars and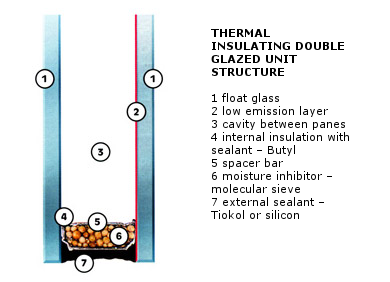 sealed with a sealant.Space between glass panes, referred to as cavity, is filled with air or noble gas.
Cavities can be used for installation of decorative dividers. Characteristics of glazed unit can be freely modified by using suitable types of components and coats as well as suitable number and width of cavities between glass panes.
Glass units types
low emission
acoustic
solar control
fire resistant
safety and security
Window panes